A Fantastic Saga – Young Adults
The Hawthorn's Souls – Book 1 – Genesis
Once upon a time, 4 "star gods" loved and tore each other apart in their quest to defeat "the night". In their chaos, a flaming sword was forged, carved from pure god-killing diamond. And from their dead bloomed a cursed tree that humans forgot to protect by breaking its curse.
But if the legend is just a diluted version of the faraway past, there are actually fantastic creatures with cosmic powers living secretly among the people:
They are "Stars", "Lights" and "Shadows".
When El Garner – the Star who thinks she is human – Hayden Anderson, the Light, and Daniel, the Shadow, intertwine their destinies, the legend could be written in the present tense.
What if the Night is threatening to extend its reign over the Earth once more?
Light or Shadow, choose your side!
Book 1 of the Les Âmes Aubépines saga is finished and looking for a publisher. Book 2 will be finished by the end of 2025.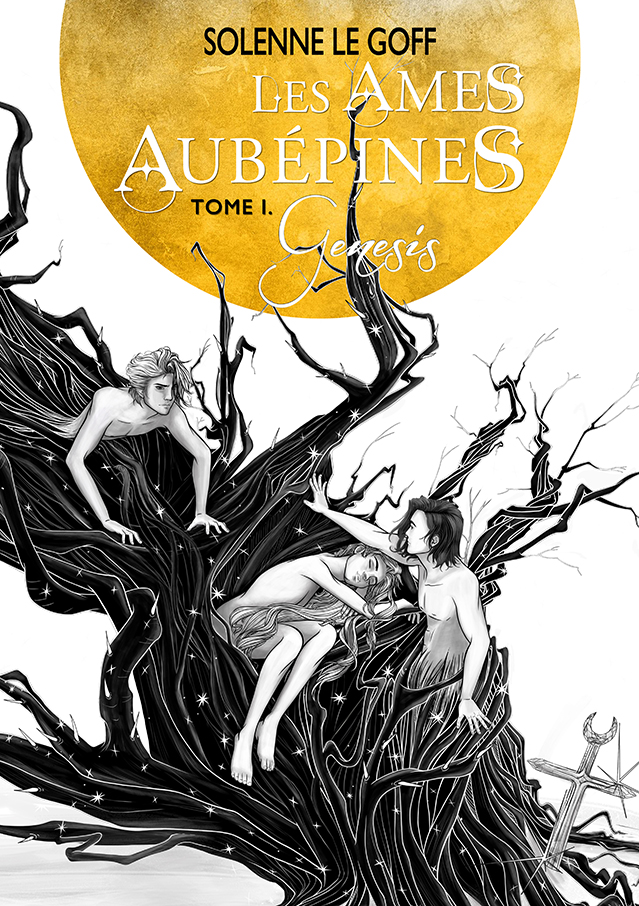 My novels in progress and future projects