"SORCERY OF THORNS" MY READING CRUSH FOR 2020!
My current read "Sorcery Of Thorns" by Margaret Rogerson smells like a crush!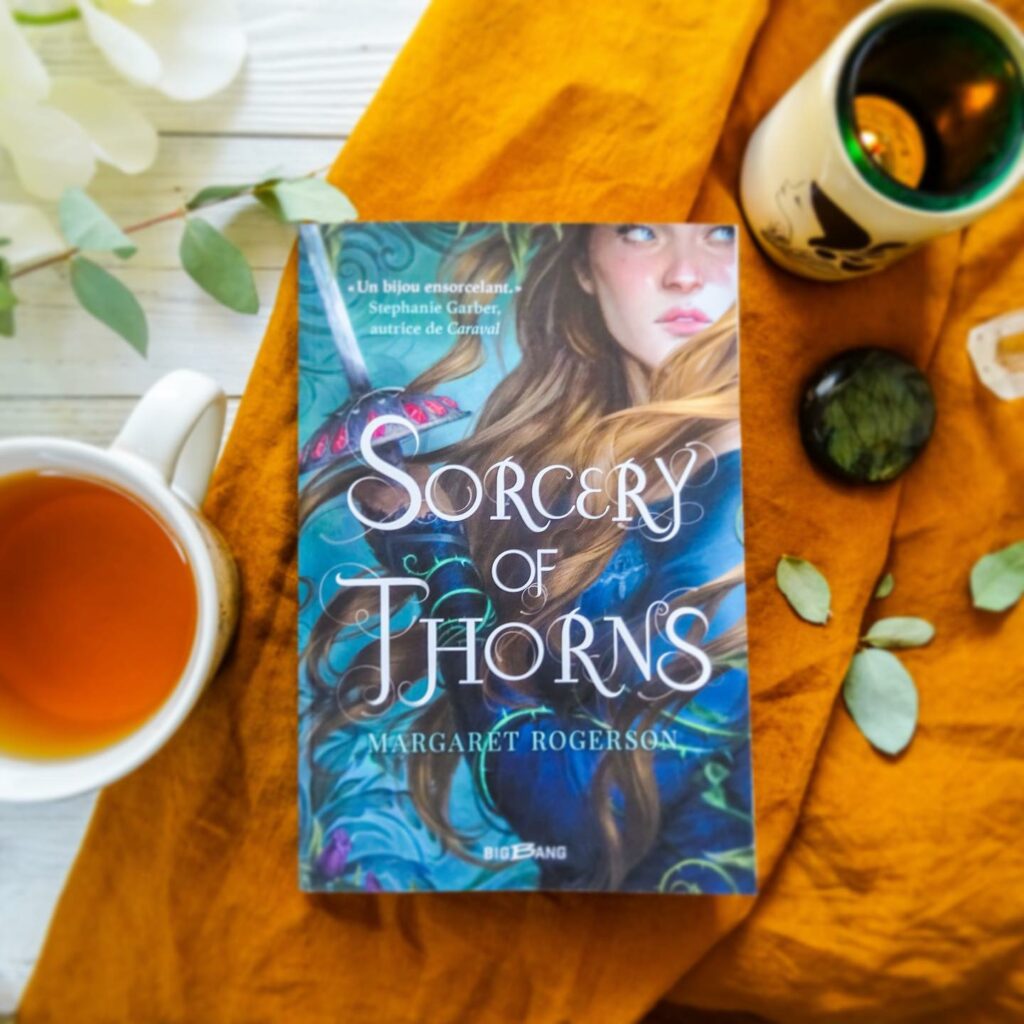 I'm halfway through this standalone fantasy book and I can't wait to tell you all about it, I already know it's a crush, and I definitely don't want it to end!
First, let's talk about the cover?
Thanks to the french editor Bragelonne @leyaclub for keeping the beautiful illustration of the original edition by the talented Charlie Bowater.
Getting back to "Sorcery Of Thorns" by Margaret Rogerson. It's a magical, sometimes dark universe. A heroine, Elisabeth – very, very tall, anything but annoying; I'd say she's badass – apprentice guardian of more or less dangerous living grimoires! An enigmatic sorcerer, cynical beyond measure and damaged by his past. A fashionable, snobbish demon so inaccessible and enigmatic that you want to know everything about him. A refreshing best friend. And many other characters. But there's also a touch of the Harry Potter Atmosphere in this book, especially with the presence of these living grimoires that sing, get sick, and have strong characters. Lastly, "Sorcery Of Thorns" it's a conspiracy to foil and a romance that is subtly interwoven and not the mainstay of the story (although an early scene might suggest otherwise). The whole is supported by a fluid and frankly brilliant writing style. Beautiful "images" abound. And the characters' attitudes, settings, street scenes, and actions are strikingly realistic.
In conclusion:
This book is one of my favourites!
If you haven't read it yet and I've whetted your appetite, go for it! If you're looking for a Christmas gift, "go for it!" And if you've already read it, don't hesitate to tell me what you thought in the comments.
See you soon and take care!